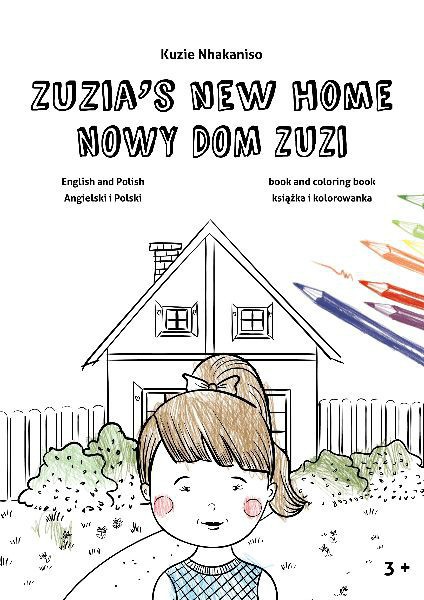 Zuzia is a little girl who lives in London with her parents. One day, her parents tell her that they will soon move to their new home in Poland. Zuzia doesn't like this idea at all.....
"Zuzia's New Home" is a bilingual coloring book in Polish and English for children. This is the first book in the series "Zuzia's Adventure."
The author of the book is Kuzie Nhakaniso, father of two bilingual children, who has been living in Poland with his family for thee years now - he is also the owner of the bookshop Poland.
The book is intended for children aged 3-8 years.