Kalendarz zajęć 2016-2017
Regulamin zajęć 2016-2017
Kursy językowe

English Is Fun – dla dzieci

English Is Fun
W the bookshop oferujemy najnowocześniejszy program nauczania języka angielskiego. Wszystkie zajęcia prowadzone są przez w pełni kwalifikowanego native speakera ponieważ dzieci muszą rozwijać się przede wszystkim w trzech kluczowych obszarach: słuchaniu, czytaniu i mówieniu.

Słuchanie
Jest to oczywiste,że możemy jedynie mówić, kiedy rozumiemy to, co ludzie do nas mówią. Dzięki lekcjom z native speakerem dziecko osłucha się z językiem, prawidłową wymową i akcentem.

Czytanie
Czytanie jest najlepszym sposobem na poszerzenie słownictwa. W the bookshop mamy ogromny zbiór książek zarówno dla najmłodszych,jak i nieco starszych dzieci.

Mówienie
100% native speaker, 100% konwersacji. Dziecko będzie potrafić do budować zdania i mówić po pierwszym semestrze zajęć, jeśli będzie uczęszczało na zajęcia dwa razy w tygodniu.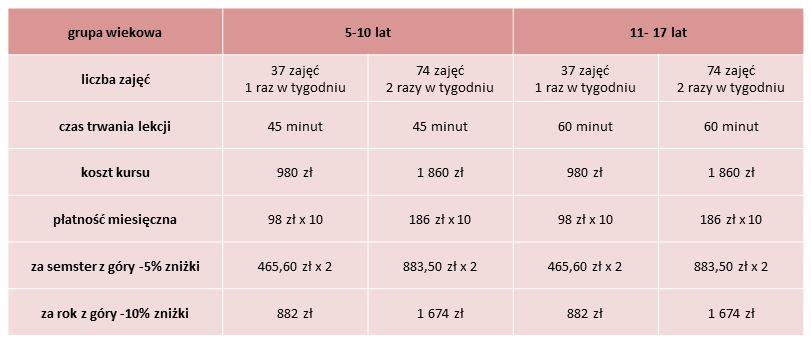 Zniżki
-5% zniżki dla drugiego dziecka